1. Always triple proof everything.
2.Come in 15 to 30 minutes early to work.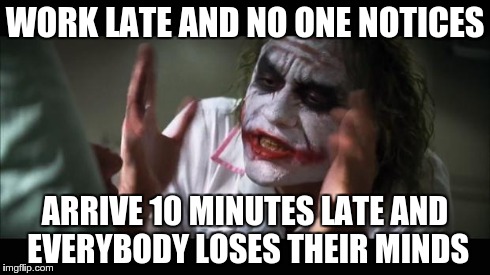 3.Smile,smile,smile otherwise people think something is wrong with you.
4.Take ownership/ accountability for your mistakes.
5.Sympathize and empathize with others.
6. Be genuine and true to yourself.
7.Learn to your love some of co-workers (*shameless plug, shout out to my hilarious co workers that make my days go by quicker!) Otherwise you'll be miserable!After all you do work with them for at
least 8 hours daily.
8.Be mindful of your tone and attitude. What people end up hearing and how you meant to come across can be completely different.
9.Always look for learning opportunities.
10.Dress the way you want to be received.Perception(sadly) often influences how people address you.